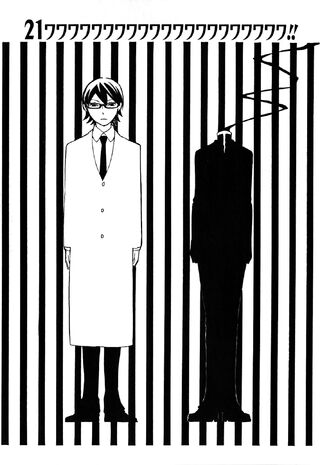 Title- ワワワワワワワワワワワワワワワワワワワワ!!
Date-
Celty barges in her apartment, and interrigates Shinra. He tells the truth and said that Celty can punch him. Celty doe. So Shinra returns the favor and punches Celty's helmet off. And says that she is good at her Natural state. Then Celty cries in his arms.
Referbacks
Edit
refs to previous chapters
New Characters
Edit
Unanswered Questions
Edit
Ad blocker interference detected!
Wikia is a free-to-use site that makes money from advertising. We have a modified experience for viewers using ad blockers

Wikia is not accessible if you've made further modifications. Remove the custom ad blocker rule(s) and the page will load as expected.