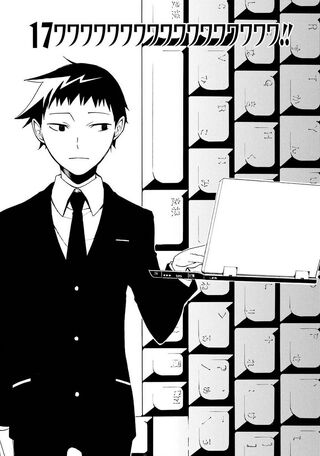 Title- ワワワワワワワワワワワワワワワワ!!
Date-
Mikado goes to the streets of Ikebukuro to meet Namie. Then Mikado talks to Namie about Seiji. Then Namie tries sends her men to take care of Mikado. But before that Mikado holds up his phone declaring the Dollars meeting.
Referbacks
Edit
refs to previous chapters
New Characters
Edit
Unanswered Questions
Edit
Ad blocker interference detected!
Wikia is a free-to-use site that makes money from advertising. We have a modified experience for viewers using ad blockers

Wikia is not accessible if you've made further modifications. Remove the custom ad blocker rule(s) and the page will load as expected.