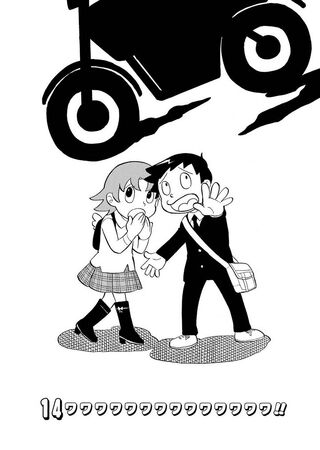 Title- ワワワワワワワワワワワワワワ!!
Date-
Masaomi dosen't believe that Mikado found the girl who was being chased by Celty. Later, Seiji thinks that everyone is getting in the way of his love life. Which Namie takes seriously and sends her "lower" men out to find Mikado and bring him to her dead or alive. Then Namie says, if necessary, get rid of the head/girl too.
Referbacks
Edit
refs to previous chapters
New Characters
Edit
Unanswered Questions
Edit
Ad blocker interference detected!
Wikia is a free-to-use site that makes money from advertising. We have a modified experience for viewers using ad blockers

Wikia is not accessible if you've made further modifications. Remove the custom ad blocker rule(s) and the page will load as expected.