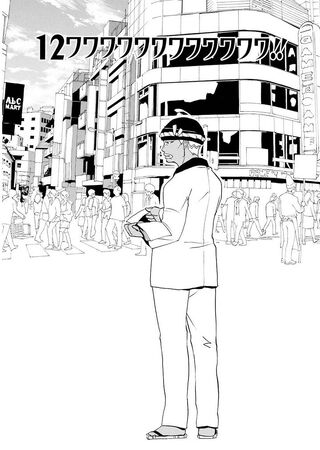 Title- ワワワワワワワワワワワワ!!
Date-
Previous Chapter → 011 and Volume 02
It begins with Celty riding her bike, wondering about her head and how she still hasn't found it. Shizuo and Celty run into each other and start talking. Celty sees the girl with the scar on her neck and runs to the girl. The girl screams when she sees Celty and tries to run away. Shizuo intervenes and tells the girl that they don't want hurt her, but is interrupted with someone stabbing his legs with pens. The girl escapes, and after Shizuo tells Celty that he's okay, she rides after the girl. The girl runs into Mikado, and Mikado and the girl run away.
Referbacks
Edit
refs to previous chapters
New Characters
Edit
Unanswered Questions
Edit
Ad blocker interference detected!
Wikia is a free-to-use site that makes money from advertising. We have a modified experience for viewers using ad blockers

Wikia is not accessible if you've made further modifications. Remove the custom ad blocker rule(s) and the page will load as expected.